Solid-state materials science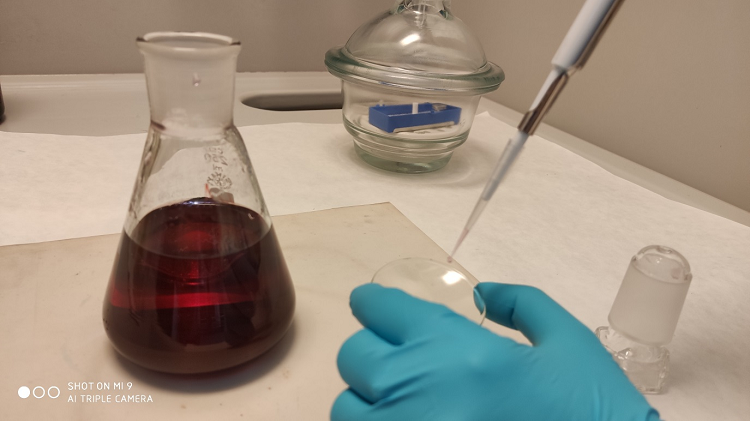 Figure: Deposition of gold colloidal solution by micropipette - preparation of a tip
for the tip enhanced Raman spectroscopy (TERS).
We prepare materials with globally or locally broken center of inversion, such as piezoelectric, ferroelectric, antiferroelectric, multiferroic, relaxor or incommensurate dielectrics in form of powders, ceramics, thin films, nanoparticles and single crystals as well as complex nanostructures.
The team focuses on:
developing preparation methods,
growing two-dimensional multiferroic heterostructures
characterization of structural phase transitions by calorimetric, structural and nonlinear optic methods.
The prepared materials are further investigated in other research groups, especially by broad-band spectroscopic techniques.