Venue
The venue of 10-th International Symposium on Ferroic Domains and Micro- to Nanoscopic Structures was Kaiserstejnsky Palace, Malostranske namesti 23/37 (in the middle of the photo below; see a map) in the very heart of the historical centre of the Czech capital, Prague.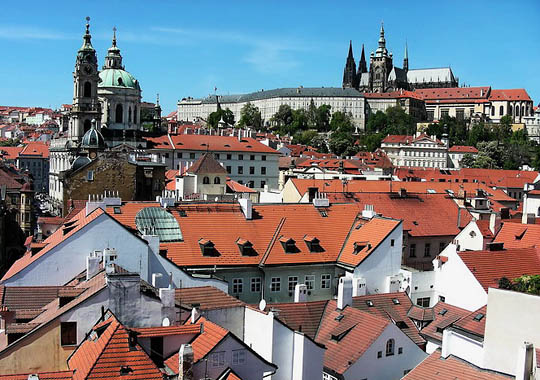 City of Prague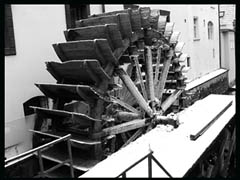 Prague, the capital of the Czech Republic, is well known for its historical monuments, classical architecture and rich cultural heritage that continues today in many theaters, concert halls, opera houses and galleries. Come and discover this wonderful city and walk in the footsteps not only of Franz Kafka and Antonin Dvorak but also of Tycho de Brahe, Johannes Kepler, Bernard Bolzano, Christian Doppler, Albert Einstein, Jaroslav Heyrovsky, Vladimir Prelog and others.
Transport from Prague Airport to the Conference venue
Public transport
Bus 119: Prague Airport (Letiste Ruzyne) → Dejvicka (end stop of the bus and Metro line A terminal), then take Metro: Dejvicka → Malostranska (2 stations), then take tram 12 or 20: Malostranska → Malostranske namesti (1 stop, walking distance if not carrying heavy luggage). The journey takes less than 1 hour including the changes and waiting times. The bus stop is situated directly in front of the airport terminal.
Prague public transport is fast, efficient and frequent. Metro and most daily trams and buses operate every day from 5 AM till midnight. Night trams and buses (line numbers beginning with 5) operate throughout the night. Similar to most capitals, the concentration of picpockets is elevated, be aware in the historical centre as well as on your route from/to the airport.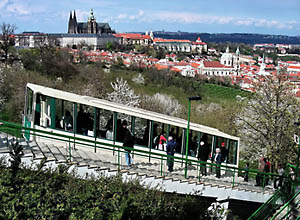 Tickets:
Basic fare of 26 CZK (approx. 1 EUR) entitles the holder to use all means of public transport (Metro, trams, buses and cable car to the Petrin hill) for up to 75 minutes including unlimited number of changes. The ticket must be validated using a yellow box while entering the first bus or tram, or while first entering designated area in Metro. After validation, just keep the ticket with you.
Tickets can be purchased at:
Public Transport counters in Arrivals Halls of Terminals 1 & 2 (from 7 AM till 10 PM). Recommended option.
Ticket machine situated at the airport bus stop (CZK coins required). Press the button corresponding to the basic fare of 26 CZK, insert coins and the ticket will be printed for you.
From a bus driver (petty cash required). Please note that a ticket purchased from a bus driver costs 30 CZK and the passenger should pay by coins or nominally small banknotes. For cashpoint withdrawals, we therefore recommend setting an amount not ending with thousands CZK (200 CZK is a typical monetary quantum a cashpoint can dispense).
In the city, tickets can be purchased at newsagents, tobacconists, hotel receptions, ticket machines in Metro entrance areas etc.
When entering the bus, remember to validate the ticket.
Airport express
The fast bus line operates daily from 5 AM till 10 PM in regular intervals of 30 minutes. The bus stops at Prague Airport → Dejvicka (Metro A) → Masarykovo Nadrazi railway station (Metro B) → Prague Main Railway Station (Metro C). The fare is 50 CZK or 30 CZK if travelling just between the airport and Dejvicka Metro terminal.
From Dejvicka Metro terminal, use Metro and tram as described under Public transport.
Taxi (AAA, Radiocab)
The journey from the airport to Malostranske namesti (Small Side square) or any of the recommended hotels takes less than half an hour and should cost around 500 CZK. The taxi rank of both official airport companies (AAA radiotaxi and Radiocab) is situated directly in front of the airport terminal. For the journey back, we strongly recommend ordering a taxi from your hotel reception rather than finding a cab in the street.
Resources
Transport from railway stations to the Conference venue
All principal railway stations are situated along Metro stations. There are only 3 Metro lines in Prague (A, B, C) so it is not difficult to reach Malostranska station (line A). From Malostranska, take tram 12 or 20 to Malostranske namesti (1 stop).
If you decide to take a taxi, we strongly recommend ordering one rather than finding a cab in the street. For AAA radiotaxi, just call 14014 and wait 5–10 minutes until your taxi (yellow colour) picks you up.
(Photographs courtesy of fungus2)