NoTeDev Workshop
on Terahertz Technology
Notedev is a Marie Curie Innovative Training Network that stands for "Novel Terahertz Devices". Leading European Universities and industrial partners come together with the common goal of challenging the Terahertz gap. Young physicists and device engineers are trained in diverse fields, taking part in the overture of Terahertz technology.
Terahertz sources and detectors have powerful potential for applications in biology, medicine, security and non-destructive testing. Some devices are currently in operation, but to benefit from the full potential of Terahertz frequencies there is an urgent need for developments in efficient, cheap, reliable, scalable and portable THz devices.
By developing a range of technologies across one network it will be possible to compare performance of devices across a range of variables such as bandwidth, operating temperature and stability. As a result the fellows employed by the network will gain a broad training across terahertz technology, and the commercial viability of any resulting devices will be optimised.
Thematic Areas
Novel Materials for THz Applications
Polaritonic THz Emission
Plasmonic Enhancement
Carbon Nanomaterials for THz Applications
Invited Speakers
Program
You can download the analytical Program and the Schedule.
Wednesday
Sep 21
Thursday
Sep 22
Friday
Sep 23
Saturday
Sep 24
9:00–10:00
New Media Handling Seminar
by Xavi Marti
Introduction
Novel Materials for THz Applications
Elena Buixaderas
Istvan Kezsmarki
Plasmonic Enhancement
Mona Jarrahi
Jaime Gomez Rivas
PhD! And now?
Stephane Poss
10:00–11:00
Terahertz material design aided by arrows
Jirka Hlinka
11:00–11:30
Coffee break
Coffee break
Coffee break
Coffee break
11:30–12:30
Warming up!
Student Presentations
Student Presentations
Lytid
Pierre Gellie
12:30–14:00
Lunch break
Lunch break
Lunch break
Lunch Break
14:00–15:00
Hands-on
Polaritonic THz Emission
Ivan Shelykh
Angela Vasanelli
Carbon-nano Materials for THz Applications
Junichiro Kono
Mikhail Shuba
Excursion
15:00–16:00
16:00–16:30
Coffee break
Coffee break
Coffee break
16:30–17:30
Final tips
Student Presentations
Student Presentations
17:30–19:00
--
--
Poster Session
19:00–?
Registration
Welcome Reception
Conference Dinner
Free Time
Dinner at Medieval Restaurant
New Media Handling Seminar
A 6-hour seminar on "New Media Handling" will be given by Dr. Xavi Marti. He obtained his Phd in materials science in 2010 for the research work in spintronics. During his post-doc at UC Berkeley, he boosted IGSresearch in order to develop spintronics-based technology with applications ranging from the nanoscale to the geophysics scale. He is co-author of over 70 scientific publications cited over 1000 times, and holds patents either as co-inventor or co-owner. In 2013, he co-founded the project Penyalab, a start-up incubator at Universitat de Barcelona. He is enthusiastic about science dissemination and has engaged over 28,000 followers of spintronics.
The New Media Handling Seminar will take place at the Institute of Physics, Czech Academy of Sciences, Na Slovance 1999/2, Prague 8, 18221. The metro station is Ladvi, C line (Red). The Seminar starts at 9:00. Here is the Google maps link.
Wednesday
Sep 21
9:00–10:00
Introduction
Types of channels for different purposes.
Which are the reasonable metrics? What to do after you know your big paper is accepted?
News outlets, local media, national TV, newspapers, radio, examples and strategies.
10:00–11:00
11:00–11:30
Coffee break
11:30–12:30
Warming up!
Brainstorming for selecting a topic for a real example video posted on YouYube.
Scene selection. Text to be included. Main messages.
12:30–14:00
Lunch break
14:00–15:00
Hands-on
Creating the video scenes using MATLAB and free video editing tools.
Creating of a 3 minute video in-situ. Posting.
15:00–16:00
16:00–16:30
Coffee break
16:30–17:30
Final tips
Creating animated GIF files. Rethinking the text accompanying the video.
What to do and what not to do for disseminating videos?
Venue
Adria Hotel is a four star Superior hotel situated on the peaceful pedestrian zone of Wenceslas Square in the close vicinity of the beautiful Franciscan Garden. For more than 100 years, it has been offering services to its guests since 1912. Adria provides environmentally friendly services and thanks to its ecological attitude it ranks among green hotels.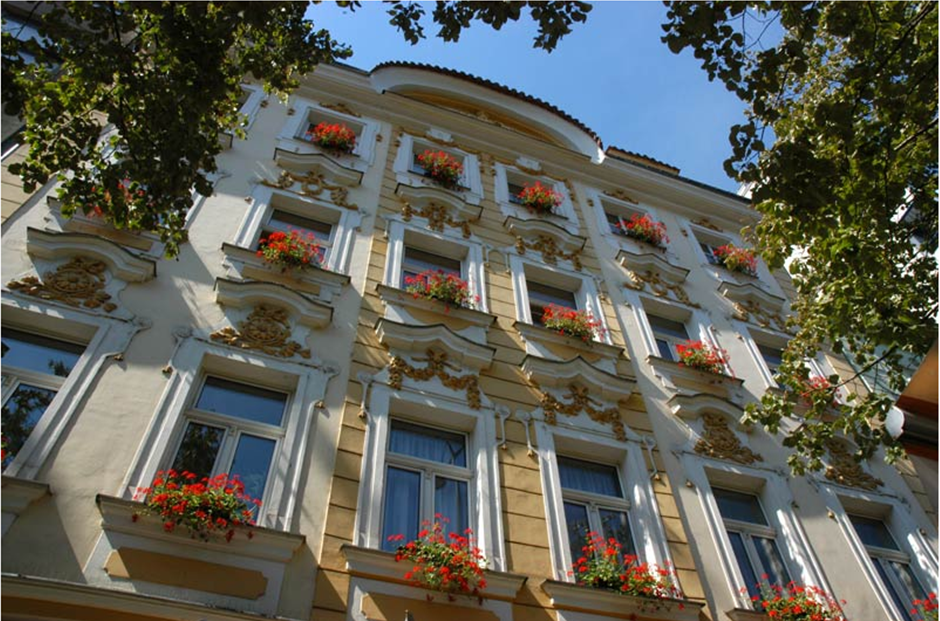 Adria Hotel offers elegantly equipped rooms facing the green oasis of the Franciscan Garden, the renowned Wenceslas Square or the peaceful inner yard. Thanks to the varied division of the inside of the 14th century historical building each room has an individual layout.

Spacious and carefully organized conference rooms provide an inspiring and agreeable atmoshpere.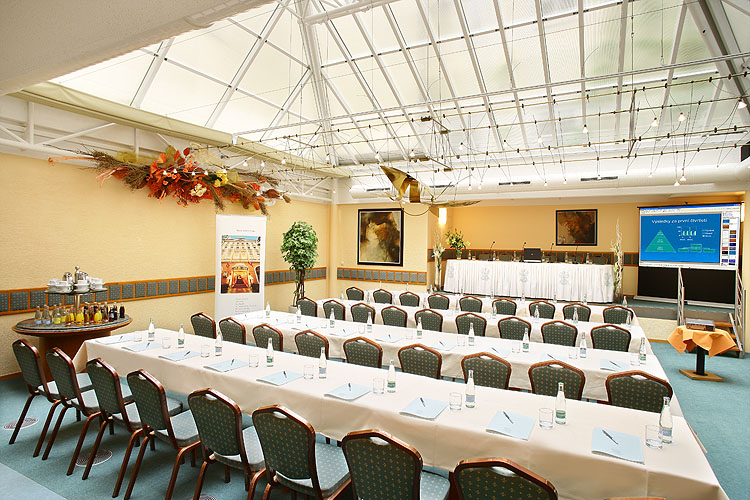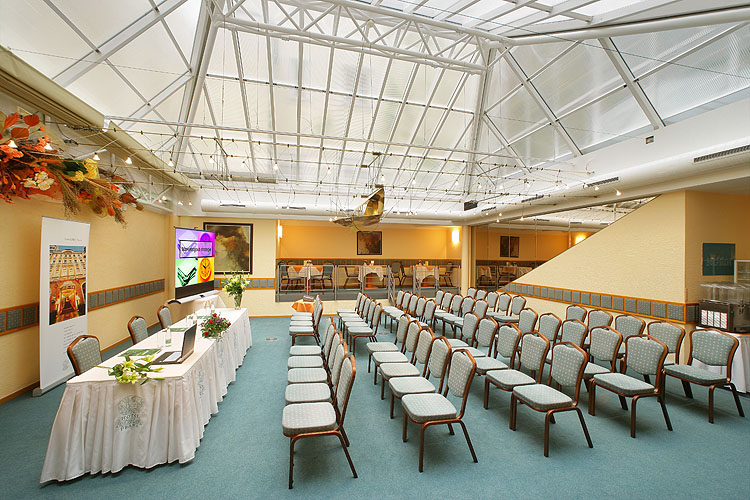 The hotel location is a few steps from the underground station Mustek and the tram stop Vaclavske Namesti, and only a few blocks away from the main train station Hlavni Nadrazi. Additionally, it is walking distance from the Old Town and the many attractions around it.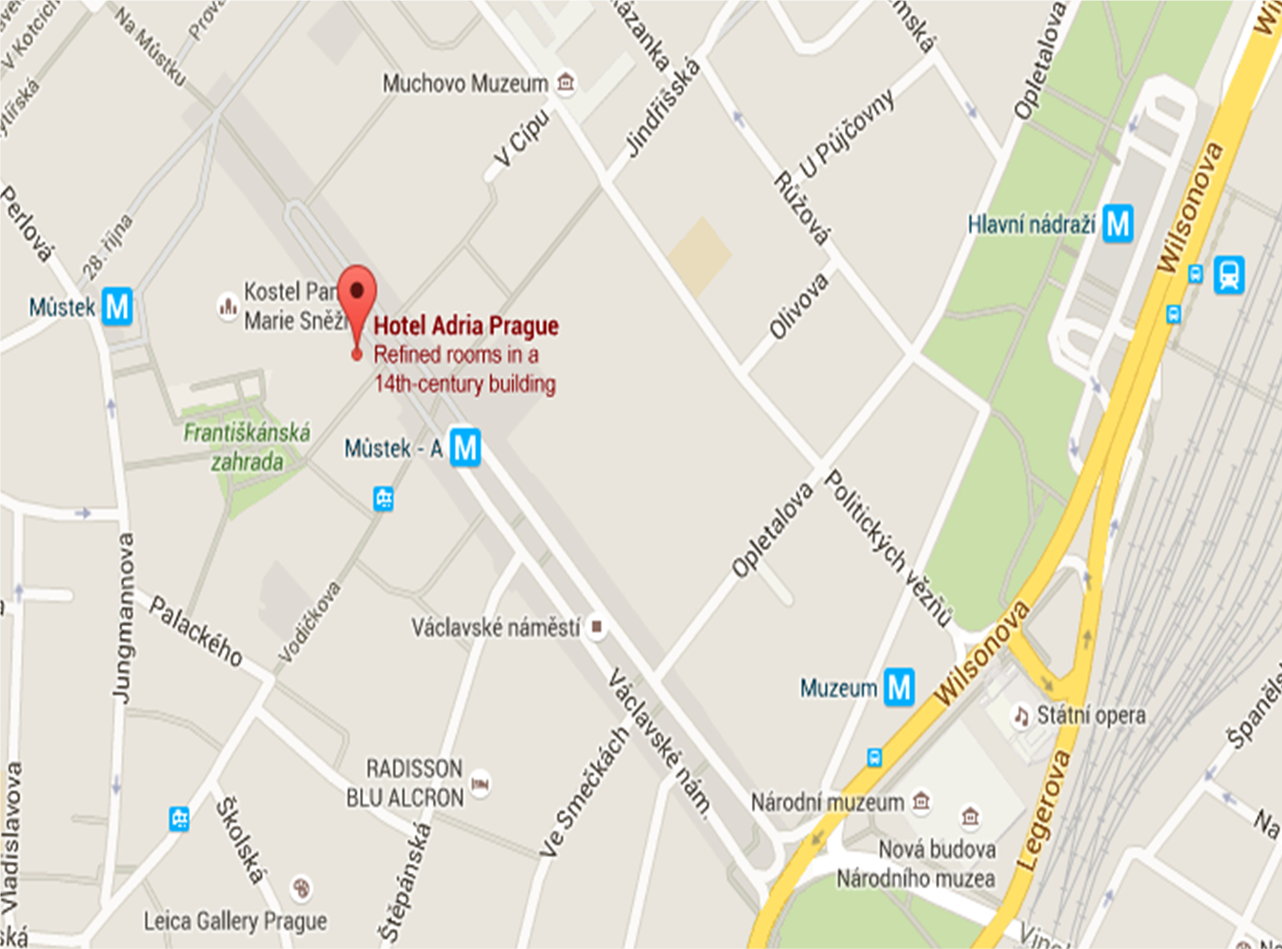 Photographs courtesy of Adria Hotel and Google maps.
City of Prague
Prague, the capital of the Czech Republic, is well known for its historical monuments, classical architecture and rich cultural heritage that continues today in many theaters, concert halls, opera houses and galleries. Come and discover this wonderful city and walk in the footsteps not only of Franz Kafka and Antonin Dvorak but also of Tycho de Brahe, Johannes Kepler, Bernard Bolzano, Christian Doppler, Albert Einstein, Jaroslav Heyrovsky, Vladimir Prelog and others.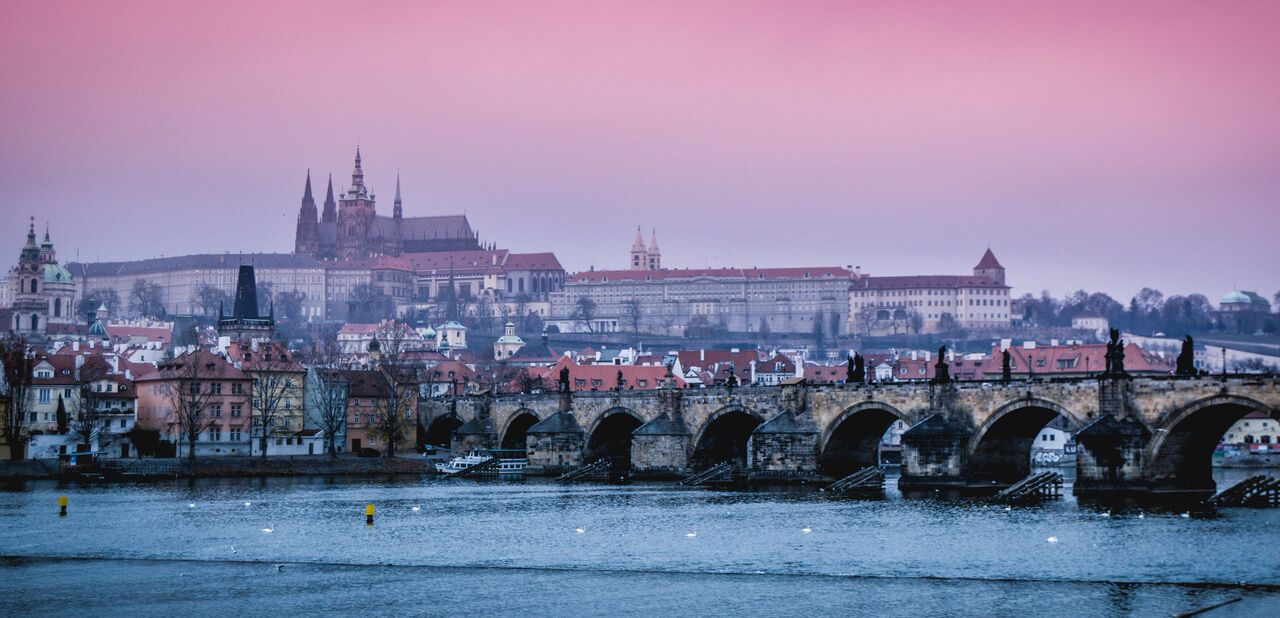 The dominant feature of the city is Prague Castle with its gothic St. Vitus Cathedral. The castle, formerly the seat of Czech kings since 1087, became the seat of the president in 1918. The Lesser Town below the castle boasts a profusion of intimate corners and character restaurants blended with splendid aristocratic palaces and charming gardens. The 14th century Charles Bridge, the most remarkable promenade site in Prague, connects Lesser Town with the Old Town, amazing network of twisting medieval lanes. The Old Town City Hall in the Old Town Square houses the oldest working Astronomical Clock in the world (1410). At every hour, a presentation of four figures and statues of 12 Apostles starts. Between the Old Town Square and the river bank, remains of unique 13th century Jewish Town offer mysterious spiritual atmosphere. Due to hilly landscape over double-bent river valley, the elevated sites such as the Castle offer magnificent views over the city's "one hundred spires".
Getting to Prague
Vaclav Havel Airport Prague handles flights of most European carriers, including low-cost ones, as well as some overseas flights.
Public transport
Bus 119: Prague Airport (Letiste Ruzyne) → Nadrazi Veleslavin (end stop of the bus and Metro line A), then take Metro: Nadrazi Veleslavin → Muzeum (7 stations). The journey takes approximately 45 minutes, including the changes and waiting times. The bus stop is situated directly in front of the airport terminal.
Prague public transport is fast, efficient and frequent. Metro and most daily trams and buses operate every day from 5 AM till midnight. Night trams and buses (line numbers beginning with 5) operate throughout the night. Similar to most capitals, the concentration of picpockets is elevated, be aware in the historical centre as well as on your route from/to the airport.
Tickets:
Basic fare of 32 CZK (approx. 1.30 EUR) entitles the holder to use all means of public transport (Metro, trams, buses and cable car to the Petrin hill) for up to 90 minutes including unlimited number of changes. The ticket must be validated using a yellow box inside the first bus or tram, or while first entering designated area in Metro. After validation, just keep the ticket with you.
Tickets can be purchased at:
Public Transport counters in Arrivals Halls of Terminals 1 & 2 (from 7 AM till 10 PM). Recommended option.
Ticket machine situated at the airport bus stop (CZK coins required). Press the button corresponding to the basic fare of 32 CZK, insert coins and the ticket will be printed for you.
From a bus driver (petty cash required). Please note that a ticket purchased from a bus driver costs 40 CZK and the passenger should pay by coins or nominally small banknotes. For cashpoint withdrawals, we therefore recommend setting an amount not ending with thousands CZK (200 CZK is a typical monetary quantum a cashpoint can dispense).
In the city, tickets can be purchased at newsagents, tobacconists, hotel receptions, ticket machines in Metro entrance areas etc.
When entering the bus, remember to validate the ticket.
Airport express
The fast bus line operates daily from 5:30 till 21:00 in regular intervals of 30 minutes. The route is Prague Airport → Dejvicka (Metro A) → Masarykovo Nadrazi railway station (Metro B) → Hlavni Nadrazi (Prague Main Railway Station, Metro C). The fare is 60 CZK or 40 CZK if travelling just between the airport and Dejvicka Metro terminal.
From the terminal stop, Hlavni nadrazi, you can continue by Metro directly to the conference venue (Muzeum, 1 station). A cheaper 24 CZK ticket can be used for this route.
From Dejvicka Metro terminal, you can use Metro as described under Public transport.
Taxi (AAA, Radiocab)
The journey from the airport to the Adria Hotel takes approximately half an hour and should cost around 600 CZK. The taxi rank of both official airport companies (AAA radiotaxi and Radiocab) is situated directly in front of the airport terminal. We strongly recommend ordering a taxi from your hotel reception rather than finding a cab in the street.
Photograph courtesy of Kseniya Bura.
Excursion
The Excursion on Saturday afternoon, the 24th of September, will be from 14:00 to 18:00 and it will inlclude a boat trip organized by Prague Boats and a walk at the city center (depending on the weather conditions). Both activities will be accompanied by a guide.
The boat trip will be from 14:30 to 17:00. The boat goes along Vltava river, at the very heart of the city of Prague, with an astonishing view to the most attractive monuments, easily seen by the river, such as the Prague Castle, Charle's Bridge, Vyšehrad, Petřin Tower.

Registration
The registration fee for the participants of the workshop is £800. The fee includes:
4 nights at Adria Hotel: 21st-25th September
access to all scientific sessions
optional participation in the "New Media Handling" training day
excursion
lunch and coffee-breaks between the sessions
welcome reception
conference dinner
medieval dinner
Important dates
| | |
| --- | --- |
| Call for abstracts: | April 1, 2016 |
| Advanced registration ends: | July 31, 2016 |
| Abstract submission deadline: | September 5, 2016 |
| Acceptance notification: | September 10, 2016 |
| Technical program of the Workshop: | September 21–24, 2016 |
Abstracts
Participants willing to present a talk or a poster are kindly asked to upload a short abstract, until the 5th of September. Please download our abstract template and overwrite its text, keeping the formatting.
Details for poster presentations
The ideal format is A0 portrait. Please do not use self-adhesive tapes or Velcro which will not work. Pins will be available on site.
Invited and oral presentations
The time dedicated to your talk is indicated in the online program. Please make sure to include enough time for discussion (15–20%).
The following presentation file formats will be supported:
PDF files
PowerPoint files (PPS, PPSX, PPT and PPTX)
If you intend to use the conference laptop (preferred option), please provide your presentation file on a USB flash disk at least 10 min before the session starts.
Practical information
Currency
Czech Crown (CZK; koruna in the Czech language) is the local currency. The approximate exchange rate is as follows:
| | |
| --- | --- |
| 1 Euro: | 27 CZK |
| 1 US Dollar: | 24 CZK |
| 1 Pound Sterling: | 34 CZK |
Electrical outlets
Electrical outlets are 230 V, 50 Hz, French E-type plugs and sockets are used.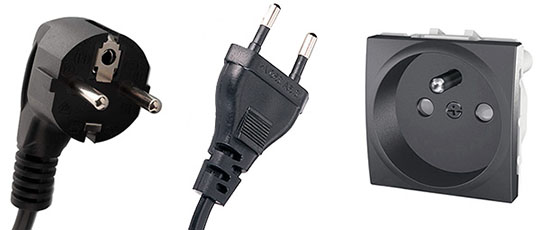 Organizers
The Workshop was organized by the early stage researchers of NoTeDev Marie Curie ITN
Organizing Committee

Andreas Klein
University of Durham
UK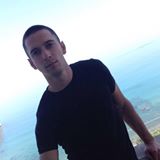 Vladimir Pushkarev
Institute of Physics
Czech Academy of Sciences
Czech Republic

Stella Skiadopoulou
Institute of Physics
Czech Academy of Sciences
Czech Republic
Program Committee
Azat Gubaydullin
Physical Technical Institute
Russia

Peter Karlsen
University of Exeter
UK

Svitlana Kondovych
University of Picardie
Jules Verne
France

Ignas Nevinskas
Centre of Physical
Sciences and Technology
Lithuania
Contacts
e-mail
Web site
http://www.notedevworkshop2016.eu/